Activity Program

Food & Nutrition

Opening Hours


Toddler Room

Pre-Montessori

Montessori


After-School


Testimonials

Gallery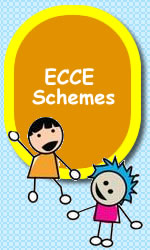 About US


All our permanent staff are very experienced, all of whom are trained and have a recognised childcare qualification. The staff have ongoing training to ensure the best possible care is being provided to all the children who attend the Oval Crèche.
Contact us for more information.


Settling in Period


We invite and welcome all new parents and children to visit our crèche before the first day, for a short period so the child can get a feel for their new environment and meet the staff and other children. Extra time will always be given to a new child to help them with the settling in process.

Collection

Children should be collected from the creche only by the parents/carers or by someone authorised by them to do so and by prior arrangement with the creche manager/staff. Children should always be collected on time at the end of their sessions unless prior arrangement has been made with the Creche Manager.




Clothing

There should be a complete change of clothes kept in the creche at all times. Where applicable a supply of disposable nappies and wipes should be supplied.